Quality Products, Expert Installers & Fantastic customer service.
A BRIEF LOOK AT WHAT WE DO!
OUR WORKSHOP IN ST HELENS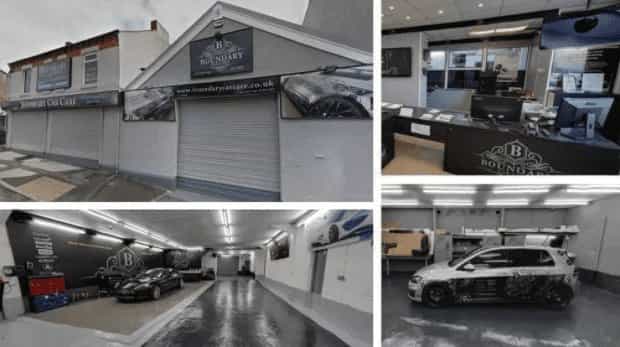 Some of our Van Products & Services
CUSTOM LIGHTING
A range of lighting solutions to customise your van interior
CUSTOM INTERIORS
Completely custom one of a kind interiors designed in house.
PLY LINING
Van Ply lining, bulk heads, racking all built in house
LOCK UPGRADES
Upgrade your van's security with vehicle specific lock upgrades
St Helens Vehicle Integration Specialists.
51 Years on since Boundary Car Care's inception in 1969, Boundary are in 2021 the go-to specialists in the North West for Premier vehicle audio upgrades and Starline Security Products. We are a Kenwood Premier Centre and a Four car audio installation specialist whose brands include Audison and Hertz. No matter what vehicle you have, we can produce a custom audio solution with Head Units, Speakers, Subs and amps that will blow you away. Each system is custom-designed to the vehicle and customers requirements so it's important you get in touch and speak with one of our Audio Technicians.
In 1969 Boundary Car Care began trading in the Sutton area of St Helens and has only moved units twice in it's existence to its current location, Originally a Specialist sunroof centre the business has diversified over the years to an all-round aftermarket vehicle accessory centre though we no longer supply, fit or repair sunroofs. As well as the car audio side of the business they install Towbars, Dash Cams, Ghost Immobiliser, Parking Sensors, trackers, Bluetooth phone kits and more in the electrical side of the business on top of that they are the go-to choice for a large number of North West Car Main Dealers including Audi and Volvo to have Windows Tinted. We also have an Upholstery department offering seat repairs and custom vehicle interiors and a complete sign shop covering ALL of your sign requirements.
Please take a good browse of our website to see everything that we do, need information or advice then drop us an email or call our team on 01744 813282.
What we do in our Workshop
SEAT REPAIRS
Burns, Rips and Tears in any seats repaired
CLASSIC CARS
We rebuild the interiors of classic cars to factory condition
NEW INTERIORS
New vehicle interiors created from a range of materials
CUSTOM BIKE SEATS
Recover your bike site with a custom design
Our Signs and Graphics Department
VAN SIGNS
Van's signwritten using a range of different mediums to your design
EXTERNAL SIGNS
External signs for shop fronts, car parks, displays and much more
Stickers & Labels
Stickers and labels designed for every function that you can imagine
SALES GRAPHICS
Sell , Sell, Sell with these custom designed forecourt graphics.