Upholstery and repair service for motorbike and scooter seats that need to be re-covered, modified and reshaped. Call Boundary to re-upholster your motorcycle seat today!
Motorcycle seats over time become worn and suffer from frayed stitching, rips and tears. You can also find that the foam padding deteriorates and needs replacing.
We can re-cover Vinyl and leather motorbike seats with a range of textured and non-textured materials in any colour. In addition to this our experts can also modify, reshape or adapt foam fillings to create a seat that fits in perfectly with your own shape and size. If your feet don't touch the floor we can make the seat smaller but if your legs feel cramped and restricted we can add extra cushioning to the seat, which makes us the perfect choice for replacing, reshaping and recovering your motorbike seat. The colour and style you choose will depend on the final look you are hoping to achieve. Piping and stitching can be incorporated into the final design as well as the embroidery of logos and brand names such as Harley Davidson and Honda or any other embroidery you would like. This will ensure that your branded motorcycle looks as authentic as possible following the upholstery of your seat and the ultimate revamp of your vehicle.
We offer a quick turnaround time but never sacrifice on quality and professionalism. Plus the majority of our upholstery projects are completed by hand, which means you'll benefit from a personalised service and a custom finish. Put comfort and style first by allowing our experts to re-cover your motorbike seat – our quotes are competitive and our skill is second to none.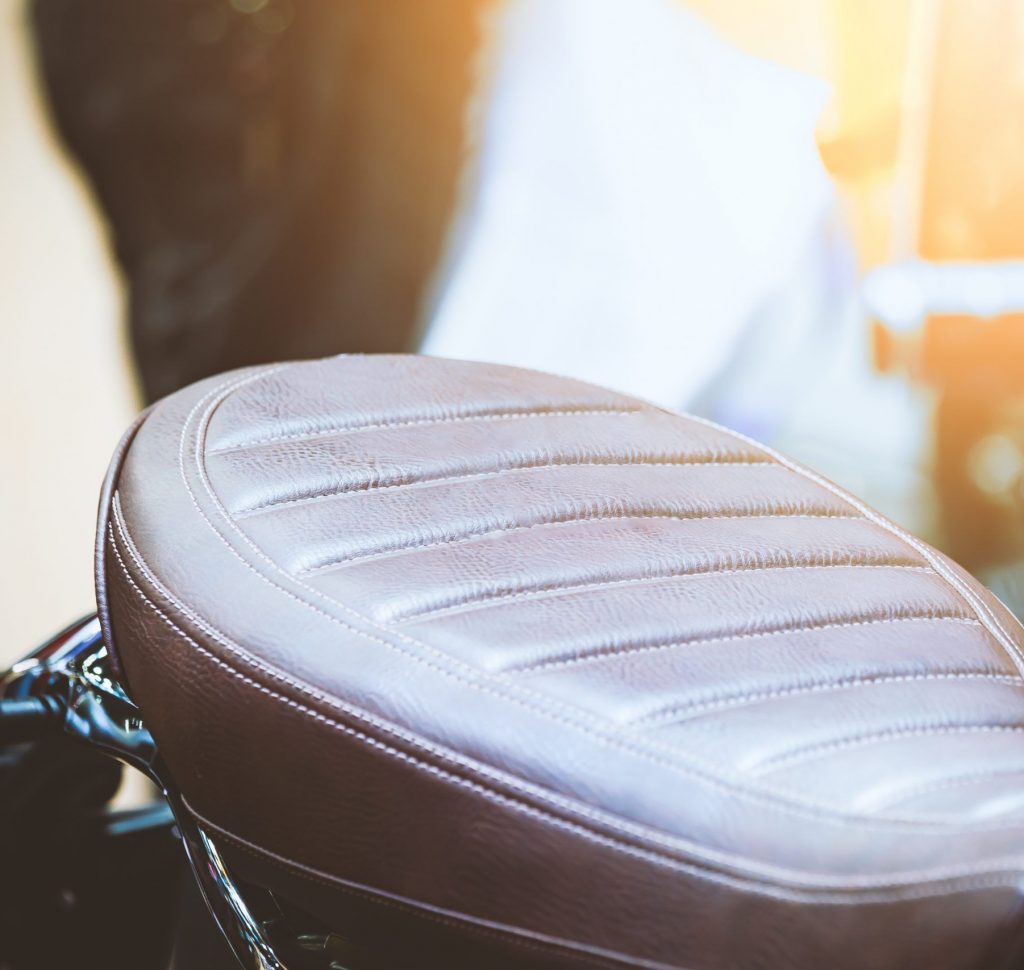 CUSTOM QUILTED SEAT
The customer was looking to have their original bike seat scooped and then covered in quilted blue leather with a contrast red stitching.
MOTORBIKE SEAT REPAIR
Customer brought in a Motorbike Seat that was in pretty bad shape, Take a look at the repair that our upholstery team carried out.