Transfer your corporate image onto your company vehicles.
Your companies vehicles offer you massive advertising real estate to push out a great image of your business, product or service to a massive audience simply by your vehicles traveling around the road network, everyone who sees one of your companies vehicle is turned into a prospective customer.
What can Boundary do?
Boundary are big enough and have the correct systems in place along with a workshop capable of working on a large number of vehicles simultaneously to brand or re-brand all of your business vehicles.
With 2 64″ HD Printers and a separate vinyl cutter we also have the dedicated machinery to print / cut all the materials for a wide range of vehicles as we understand that a business may have different vehicles for different functions but want them all to look pretty much identical.
Our in house design team will work with you to come up with a design that reflects your business and gives a good first impression staying inside your budget at all times.
To discuss how we may help with your corporate image, please call us on 01744 813282 or send us an email to info@boundarycarcare.co.uk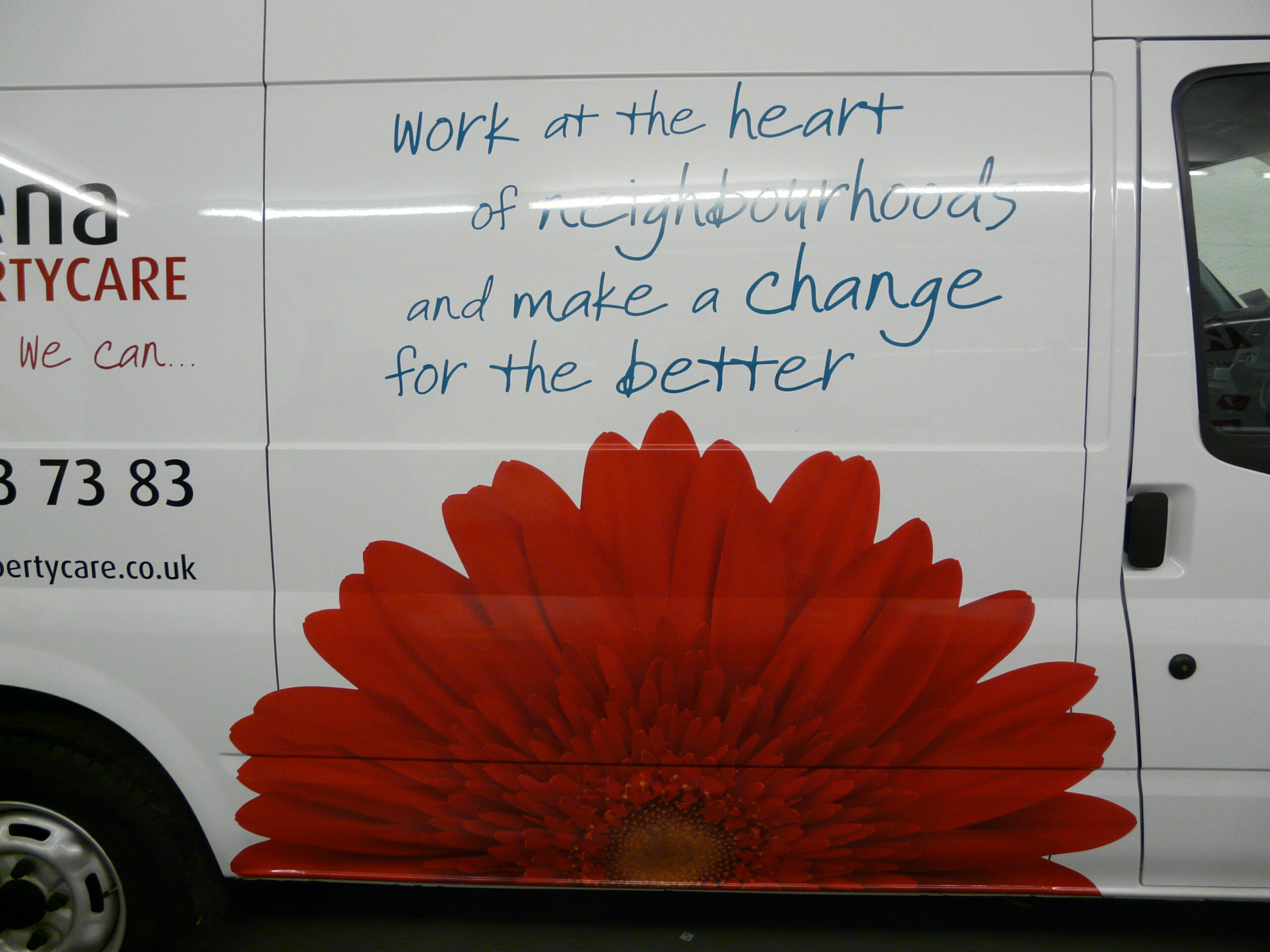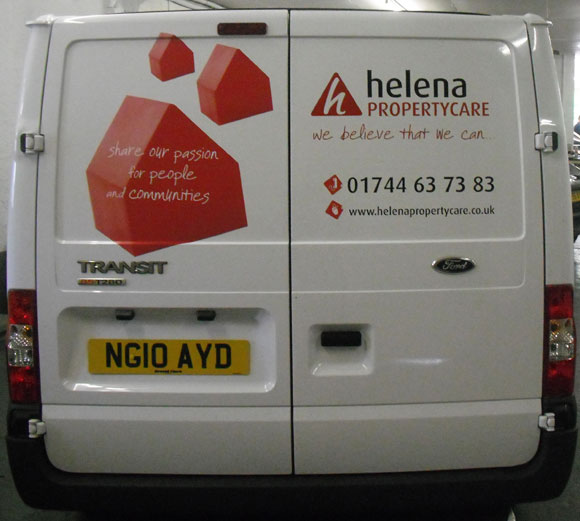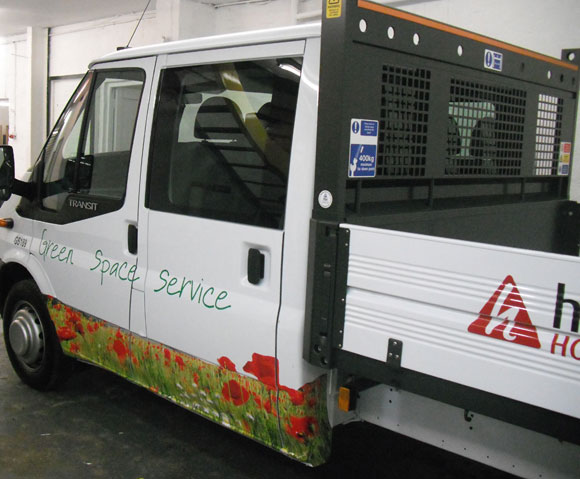 FURTHER INFORMATION AND QUOTES
If you have a fleet of vehicles that require sings, contact us to discuss your options  please call us on 01744 813282 or email sales@boundarycarcare.co.uk