A range of van interior upgrades for both work and leisure vehicles
Whether you use your van purely for work or as a leisure vehicle Boundary offer a range of interior upgrades and additions for every use. We are looking at Custom Trim, Ply Lining, Sound Deadening, Carpeting, Flooring, Adding windows, additional seats or even beds. All of this work is very custom and therefore we need to discuss what you require and then can put a quote together for the work.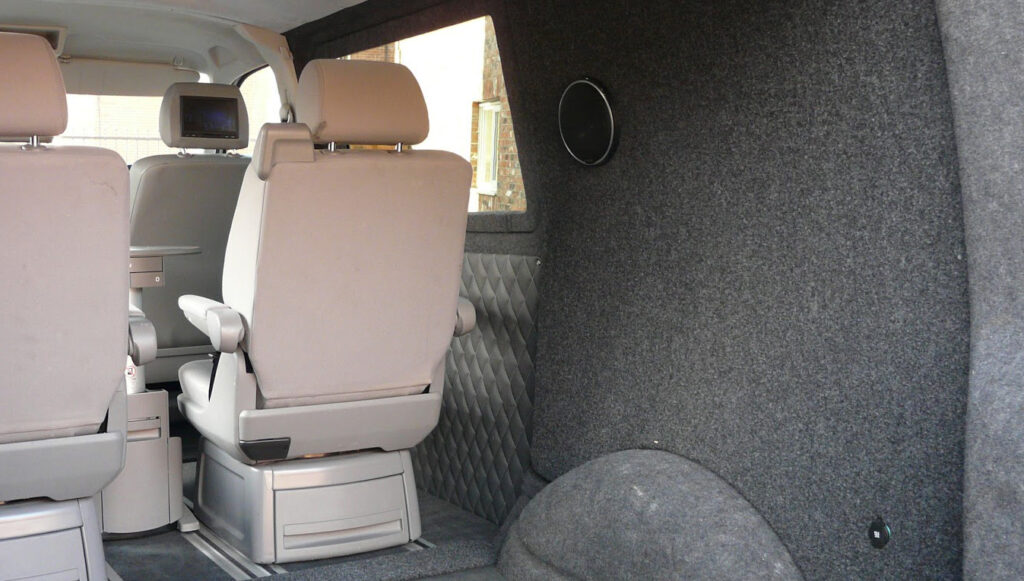 CARPET LINING
The interior and rear load space of your van can be lined with an acoustic carpet, it makes the rear of your vehicle look much nicer but also it keeps it warmer and also deadens out some of the rattles, knocks and bangs that you regularly hear whilst traveling.
A number of colours are available and the carpet can also cover the floor.
VAN FLOORING
From a leisure vehicle with carpet to working vehicles needing rubberised matting, Boundary have a range of of different materials that our installation team can install into any vehicle. The best material is specific to the role the vehicle plays so please contact us to discuss your requirements.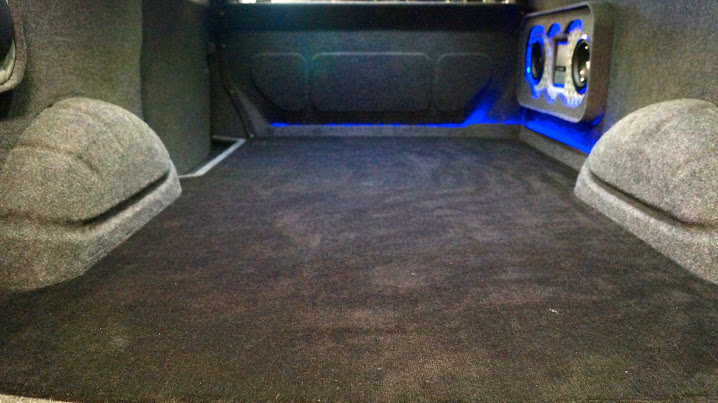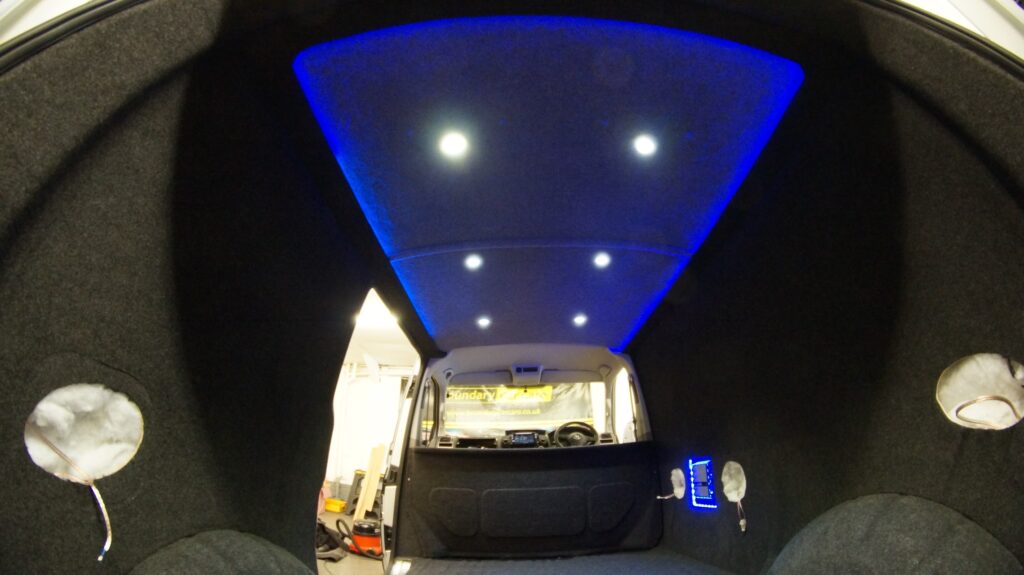 INTERIOR LIGHTING
Boundary can design an interior lighting solution that matches the need of your vehicle. From a work vehicle requiring bright white LED lighting to be able to see in the back to leisure vehicle lighting using LED Strips that can change colour and down lighting that can be switched between as required.
CUSTOM VAN UPHOLSTERY
Our in house upholstery team are renowned for creating van interiors of the very best quality. From designing new seat upholstery in a range of materials and colour options to changing carpets, recovering door panels and even centre consoles and dashboards. For custom upholstery think Boundary.
Take a look at our custom caddy van seats with a custom logo embroidery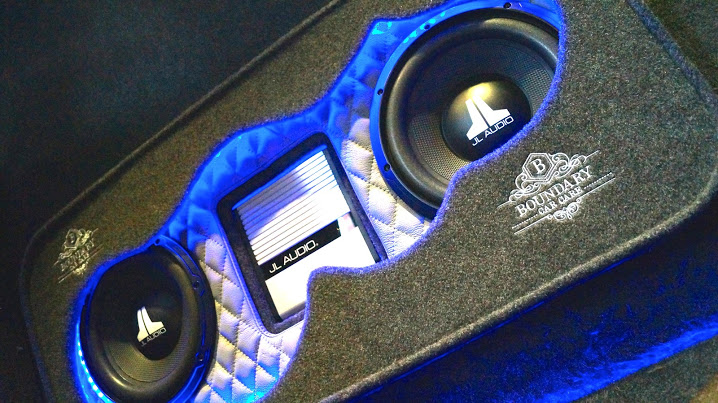 VAN HIFI AUDIO
Using our audio suppliers Kenwood, Audison and Hertz superior products we love designing sound systems for vans to create fantastic sounding vehicles. Start with the basics by adding sound deadening from Skinz, some accoustic carpet to remove all the knocks and bangs then choose your speakers, amps, sub and digital audio processor and you are good to go.
Take a look at our Mercedes Vito example including a custom interior and Hertz audio installation
FURTHER INFORMATION AND QUOTES
If you would like to upgrade the interior of your van, please call us on 01744 813282 or email info@boundarycarcare.co.uk